No Match for Love volume 1
a No Match for Love box set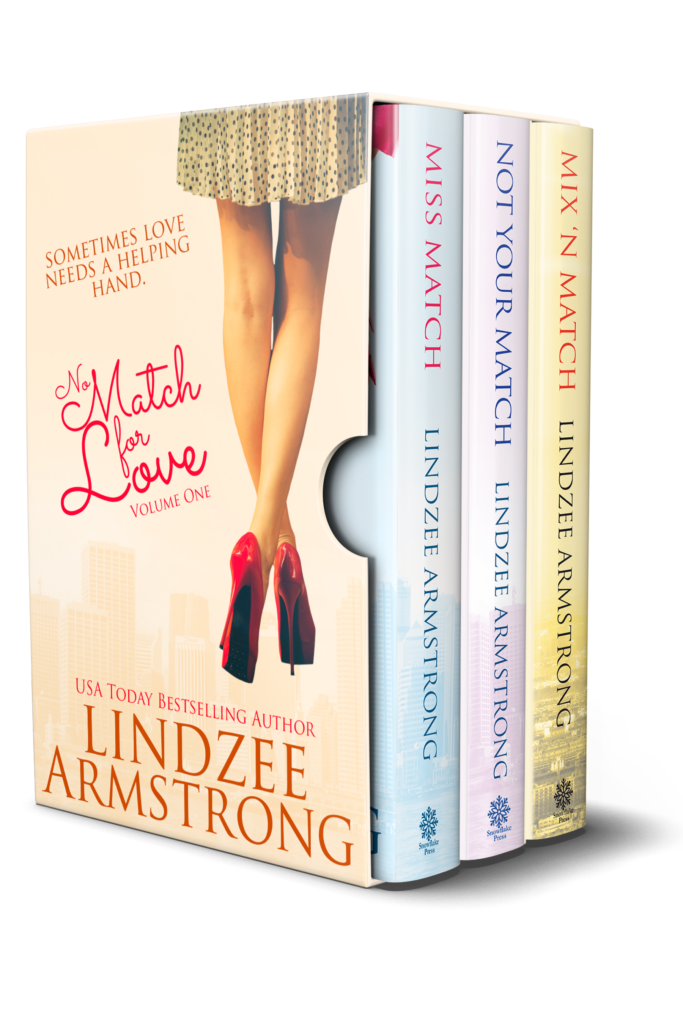 Sometimes love needs a helping hand...
This box set contains the first three novels in the No Match for Love series, all at a discounted price!
Miss Match Playing cupid may break her heart. With the matchmaking company she works for in decline, Brooke is desperate to sign Luke, her billionaire best friend, as a client. But Luke is more interested in capturing Brooke's heart. Escape into this lighthearted romantic comedy today, which InD'Tale Magazine calls a "feel-good romance that will leave you swooning."
Not Your Match Sometimes it takes dating Mr. Wrong to find Mr. Right. Dating the wrong people has convinced both Ben and Andi that what they really want is each other. All that's standing in their way is a fake boyfriend, a jealous ex-fiancée, and being afraid to risk their hearts. Explore this emotionally-charged romance today!
Mix 'N Match Fire and ice aren't meant to mix. Zoey and Mitch couldn't be more opposite. One passionate kiss has convinced them they'd never work. But two weeks in Paris could change everything. Take a trip to Paris in this fun-filled romantic comedy!