Kiss Me in a Blizzard
a Kiss Me romance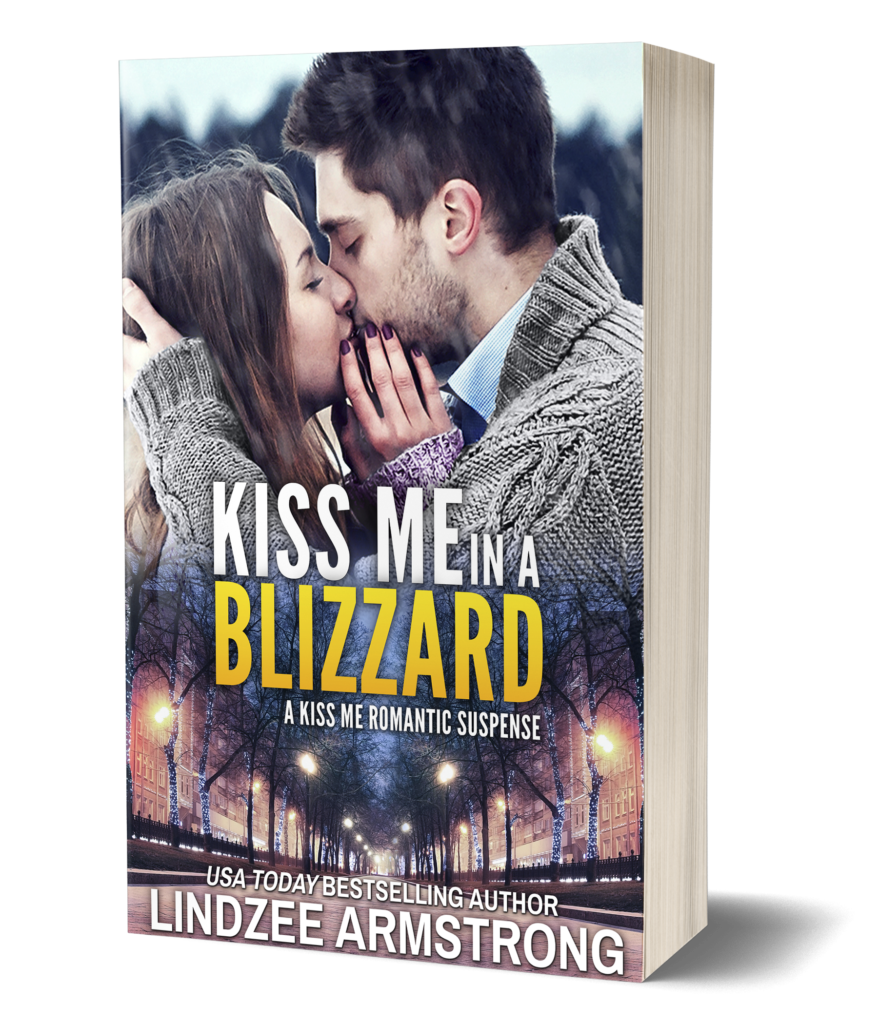 After a year spent in hiding, Evie is ready to start her life over. With the trial ended and her ex-boyfriend's crime ring dismantled, she's safe at last. All Evie wants is to enjoy a quiet college experience in the mountains of Utah as she works toward her culinary degree. But when a partridge and a pear tree show up in her apartment the week before Thanksgiving, things take a sinister turn. At least she has her handsome next door neighbor to lean on.
Zander wants nothing more than to make his parents proud, and a career in law enforcement is just the ticket. He's got a lot to make up for—his former girlfriend got his kid sister arrested, and the scandal nearly got his father fired. But that was three years ago, and Zander's only a semester away from achieving his dreams. If only he wasn't attracted to Evie, the mysterious siren with the complicated past.
As Evie and Zander's relationship heats up, the stalker's unnerving game of cat and mouse turns deadly. Will Zander and Evie unmask the culprit before he makes his last play, or will their relationship become a casualty of her past?