Kiss Me in the Moonlight
a Destined for Love Romance: Europe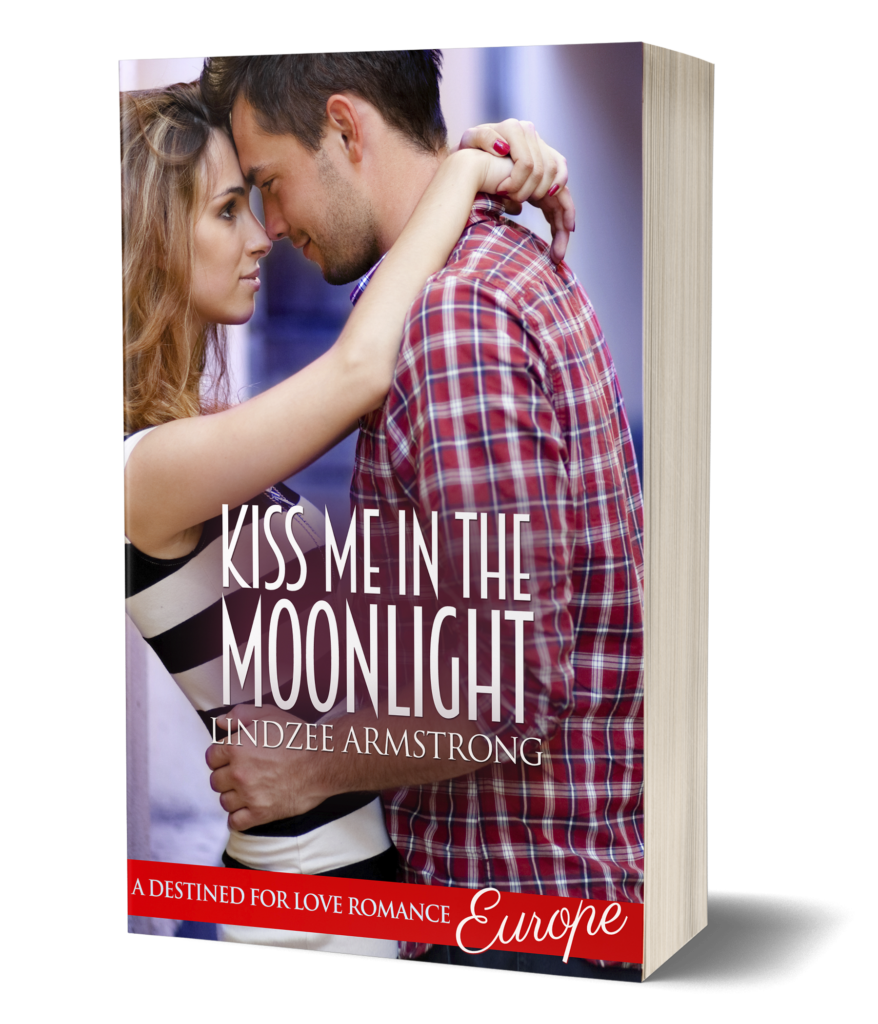 Kissing her way through Europe wasn't in the job description…
All Paige wants is to be a professor. Instead, she's chaperoning hormonal teenagers through Europe as she works on her PhD. All in all, it wouldn't be too bad a job. Except she has to work with Nick, her obnoxious ex-boyfriend who is more of a child than the high schoolers they're supposed to take care of.
After the death of his best friend, Nick's life is in free fall. A summer in Europe seems like the perfect way to deal with his grief. The fact that Paige, the girl he didn't want to dump, can't escape his pleas for a second chance only makes the trip all the more sweeter.
When two of their students run off together, Paige and Nick are tasked with tracking down the delinquents before the parents find out they're gone. But as they race across Europe chasing the teens, one kiss in the moonlight changes everything.