Chasing Tomorrow
a duology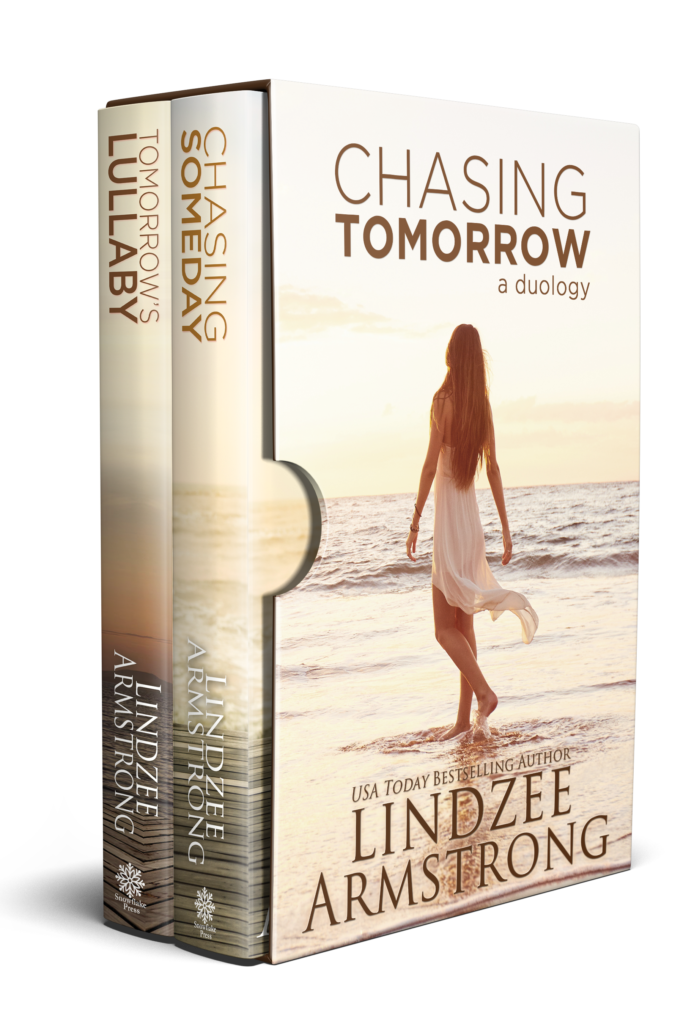 Four women. One amazing story.
This box set contains the two novels in the Chasing Tomorrow series at a discounted price!
Chasing Someday Three women. One struggle. When a school book drive brings Megan, Christina, and Kyra together, their uncomfortable secrets soon come to light. Can they overcome their mutual heartache, or will they allow infertility to tear them apart?
Tomorrow's Lullaby Falling in love just got complicated. When Sienna McBride placed her baby for adoption, she never dreamed that two years later she'd find herself falling for someone who resents his birth mother for not keeping him. Will Sienna choose to live a lie, or trust Aaron with the truth?
EXPLORE THIS EMOTIONALLY CHARGED TALE TODAY!